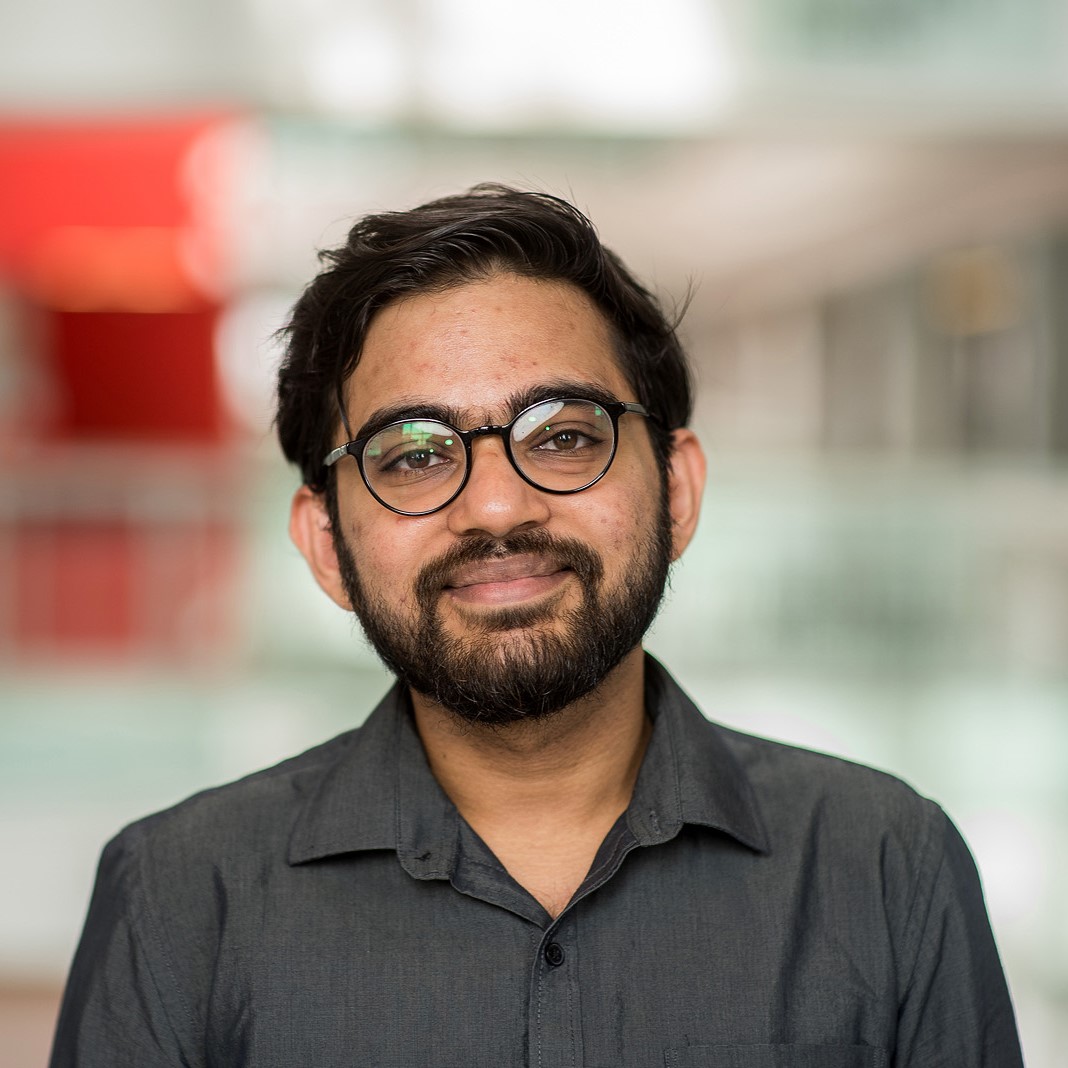 ---
I am a PhD student at Queen's University, Canada and a Postgraduate Affiliate at Vector Institute. My research is broadly focused on self-supervised learning. Currently, I am looking for internship opportunity, if you have any opening, please feel free to reach out to me. Apart from research, I am intersted in photography and short-film making, you may find a few selected photographs here.
News
[Nov 22] 2 papers got accepted in AAAI 2023.
[Oct 22] We are organizing AAAI 2023 Workshop on Representation Learning for Responsible Human-centric AI (R2HCAI).
[Oct 22] Honourable Mention in poster competitions (1.) Robotics and AI Symposium 2022 and (2.) FEAS Research Symposium 2022.
[Jun 22] Accepted an offer from Borealis AI for a fall internship as a Machine Learning Research Intern.
[Oct 21] Best poster award at Robotics and AI Symposium, Ingenuity Labs, 2021.
[Aug 21] We are organizing AAAI 2022 Workshop on Human-Centric Self-supervised Learning (HC-SSL).
[Aug 21] One paper that I supervised got accepted into HAI 2021.
[Mar 21] I received postgraduate affiliation award from Vector Institute.
[Dec 20] Our paper CardioGAN got accepted in AAAI 2021.
[Aug 20] My first journal/transaction as a first author got accepted in IEEE Trans. of Affective Computing.
[Apr 20] Successfully defended my M.A.Sc. thesis. picture
[Jan 20] Conference paper on ECG-based SSL got accepted in IEEE ICASSP 2020 for lecture presentation.
[Sep 19] It was a great experience to visit the University of Cambridge and meet Rosalind Picard. picture
[Jun 19] My first paper got accepted for oral presentation in IEEE ACII 2019.
[Sep 18] Joined Queen's for master's degree.
[Dec 17] Joined Infosys as a Sr. System Engineer.
[Nov 15] Joined Tech Mahindra as an Associate Software Engineer.
[Jun 15] Completed graduation!
---