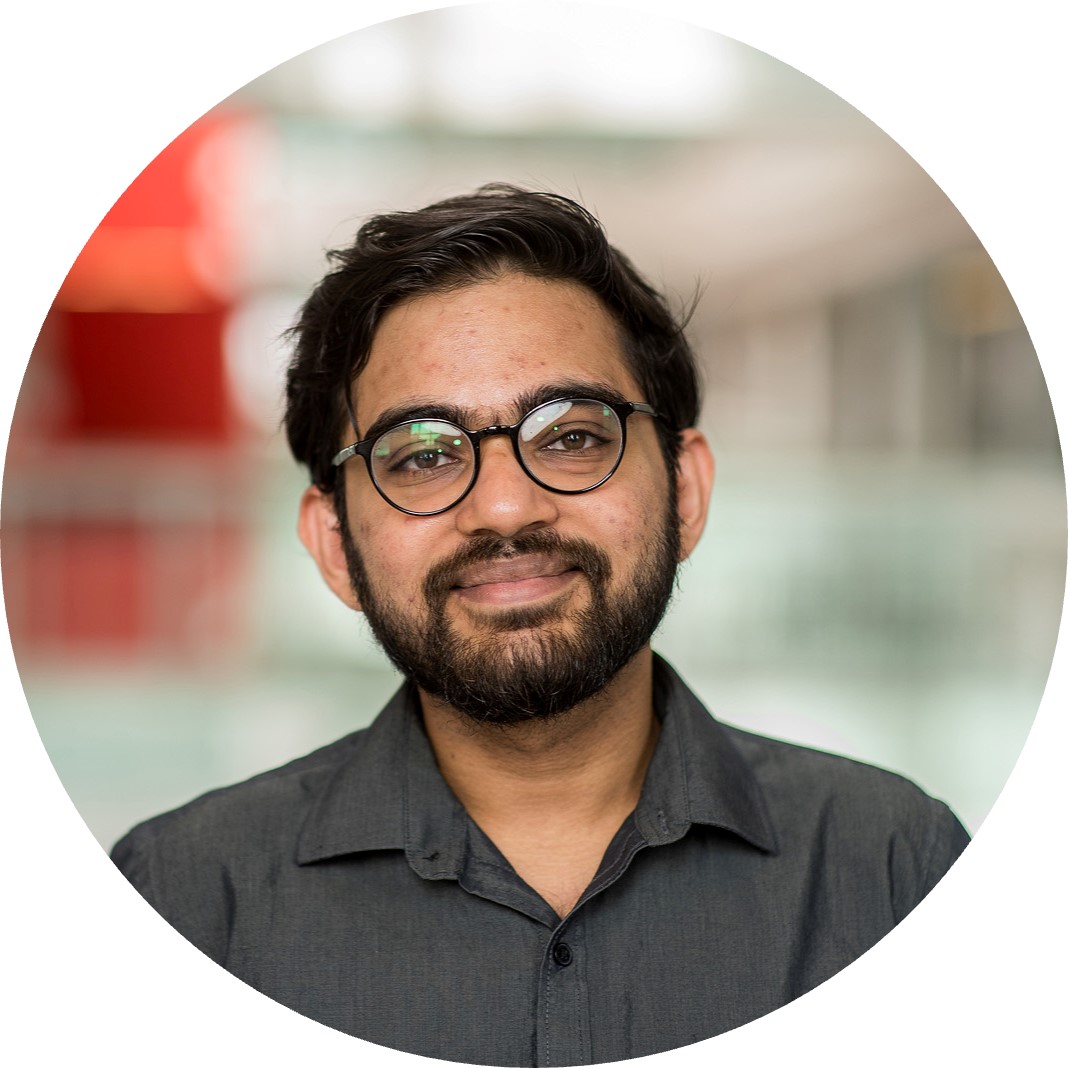 ---
Currently, I am a Student Researcher at Google. I am a PhD candidate at Queen's University and affiliated with the Vector Institute. My research primarily focuses on self-supervised learning to acquire meaningful representations from unlabelled data, i.e., without (or with minimal) human supervision. Earlier, I interned at Borealis AI in Fall 2022. I joined Queen's University in 2018 and completed my master's degree in 2020. Prior to that, I worked as a Software Engineer for a total of approximately 3 years at Infosys and Tech Mahindra. I completed my bachelor's degree in 2015 from West Bengal University of Technology, India. Other than research, I am passionate about photography and film-making.
---
I am interested in self/un-supervised learning, computer vision, video understanding, multimodal learning (i.e., vision-language, audio-visual), out-of-distribution generalization, large-scale pretraining of foundational models in vision and multimodal domains, and understanding the high-level context from long videos, among a few others. Please find more about my research here.
News
---
[Sep 23] Our paper got accepted in NeurIPS as a Spotlight.
[Aug 23] Accepted an offer from Google to join as a Student Researcher.
[Nov 22] 2 papers got accepted in AAAI 2023.
[Oct 22] We are organizing AAAI 2023 Workshop on R2HCAI.
[Oct 22] Honourable Mention in poster competitions (1.) Robotics and AI Symposium 2022 and (2.) FEAS Research Symposium 2022.
[Jun 22] Accepted an offer from Borealis AI for a fall internship as a Machine Learning Research Intern.
[Oct 21] Best poster award at Robotics and AI Symposium, Ingenuity Labs, 2021.
[Aug 21] We are organizing AAAI 2022 Workshop on HC-SSL.
[Aug 21] One paper that I supervised got accepted into HAI 2021.
[Mar 21] I received postgraduate affiliation award from Vector Institute.
[Dec 20] Our paper CardioGAN got accepted in AAAI 2021.
Click to see more

[Aug 20] My first journal/transaction as a first author got accepted in IEEE Trans. of Affective Computing.
[Apr 20] Successfully defended my M.A.Sc. thesis. picture
[Jan 20] Conference paper on ECG-based SSL got accepted in IEEE ICASSP 2020 for oral presentation.
[Sep 19] It was a great experience to visit the University of Cambridge and meet Rosalind Picard. picture
[Jun 19] My first paper got accepted for oral presentation in IEEE ACII 2019.
[Sep 18] Joined Queen's for master's degree.
[Dec 17] Joined Infosys as a Sr. System Engineer.
[Nov 15] Joined Tech Mahindra as an Associate Software Engineer.
[Jun 15] Completed graduation!
Education
---
PhD at Queen's University, Canada, 2020 - Present.
MASc at Queen's University, Canada, 2018 - 2020. Link to MASc Thesis.
B.Tech at West Bengal University of Technology, India, 2011 - 2015.
Employment
---
Research Assistant at Queen's University, Kingston, Canada, 2018 - Present.
Machine Learning Research Intern at Borealis AI, Toronto, Canada, Fall 2022.
Sr. System Engineer at Infosys Ltd., Bangalore, India, 2017 - 2018.
Software Engineer at Tech Mahindra Ltd., Hyderabad, India, 2015 - 2017.
Teaching Assistant/Guest Lecturer at Queen's University, Kingston, Canada, 2018 - Present.
Academic Service
---
Mentorship
Vishal Narnaware, Visiting Student at University of Cambridge, co-mentored with Nikhil Churamani, present.
Debaditya Shome, MASc at ECE, Queen's University, present.
Jordan Posen, ECE at Queen's, undergrad final year project, 2021.
Rachel Phinnemore, CS at Queen's, undergrad final year project, 2020.
Organizing workshops and conferences
Reviewing
NeurIPS, ICLR, CVPR, ICCV, ECCV, ICASSP, ACII
IEEE Transactions on - Affective Computing, Artificial Intelligence
Talks
[Jul 2023] at Ingenuity Labs, Queen's University, Title: Learning withour human supervision
[Jan 2023] at Borealis AI, Title: AugESeq: Augmentation improves Event Sequence prediction